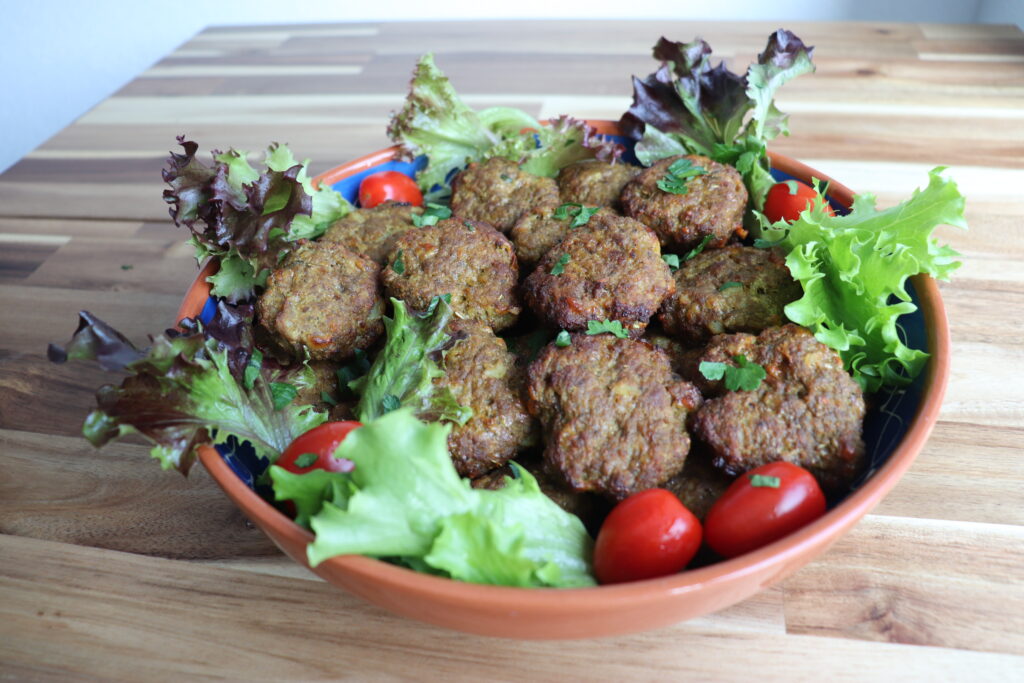 Pulpetti is a traditional Maltese recipe. It is something enjoyed in many families & homes in Malta. Pulpetti is a dish that you cook & it's like a must to make extra that will last you for days. It is not only because they are delicious, but also because you can eat them in so many ways.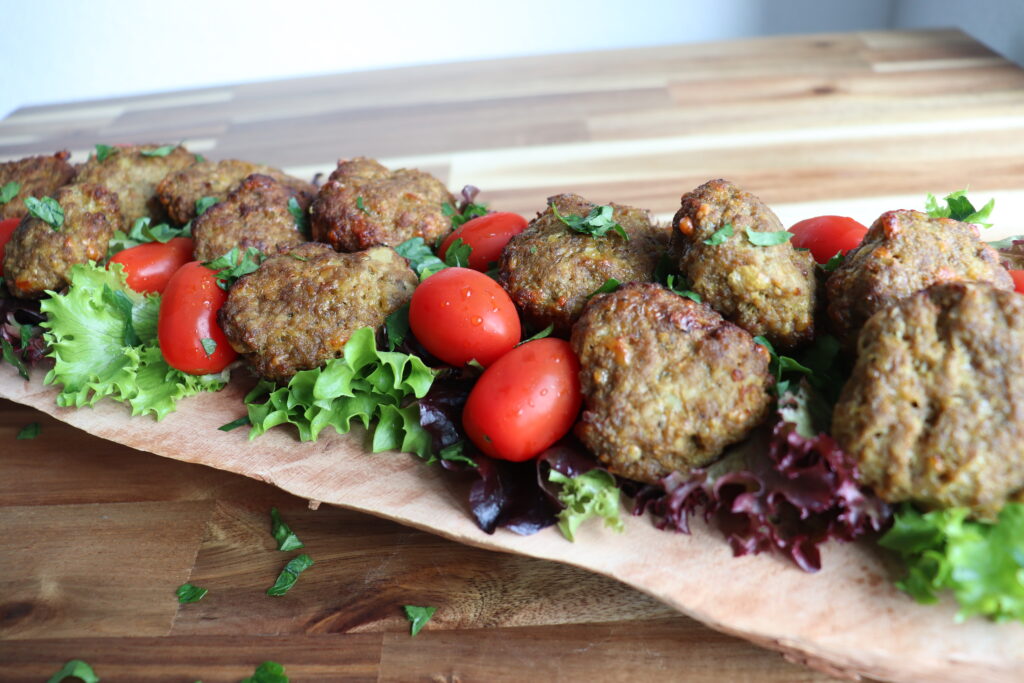 You can eat them by themselves. Serve them with a salad or some fries. Eat them in between bread, like a burger. Just eat them as you wish, the most important part is that you savor the deliciousness & enjoy them!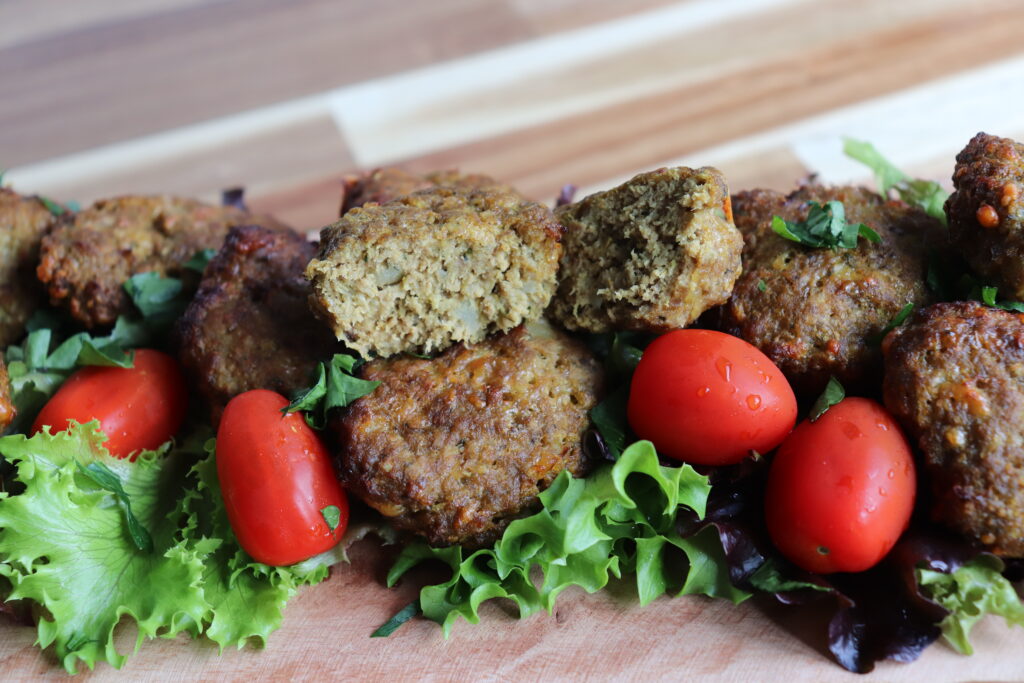 This time round I cooked up the Pulpetti tal-Laħam. Most simple translation or other way of describing them would be Beef Patties. They're juicy & packed full of flavor.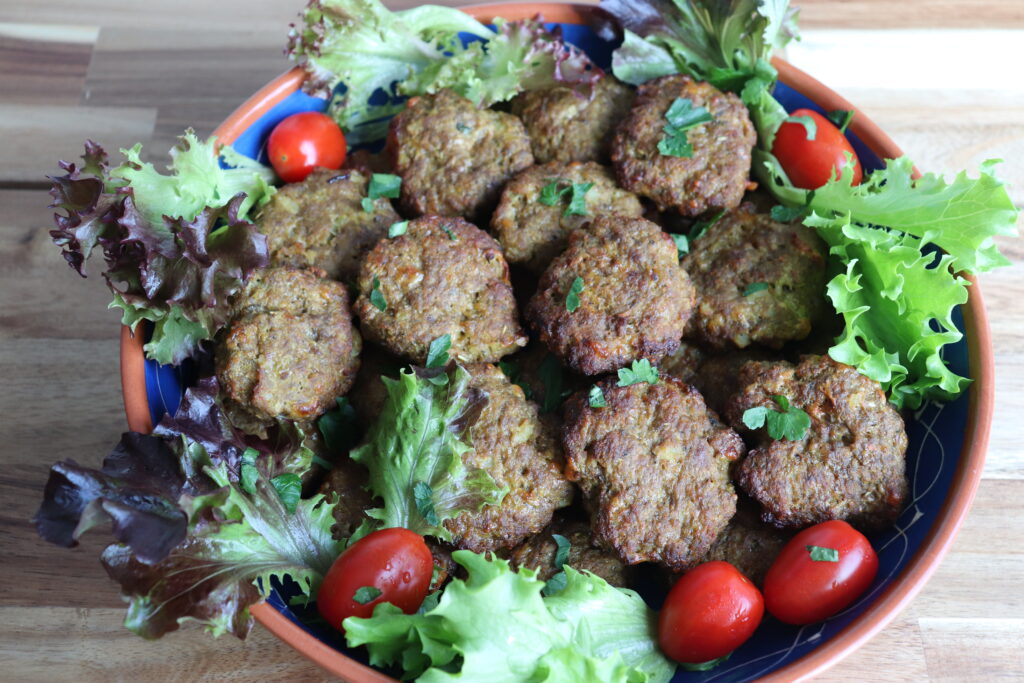 As for the cooking method, the most common one would be to fry them. But my personal favorite is cook them in the oven. It's simpler & it depends on your preference. With this recipe I have chose to cook them in the oven but do check in as I have in mind to also provide a different Pulpetti recipe that involves frying them.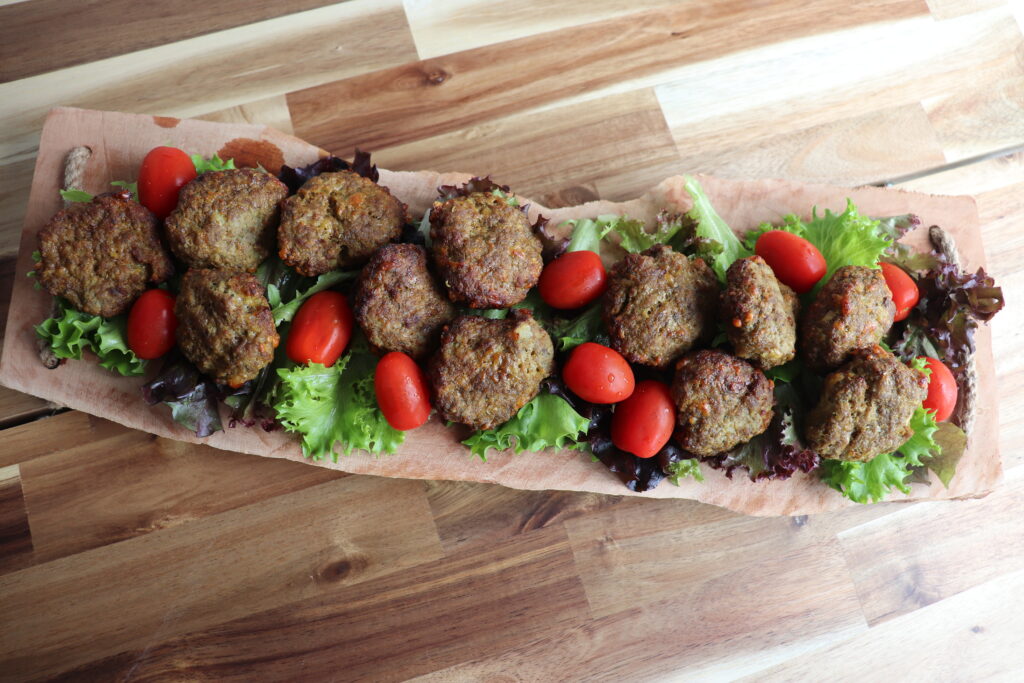 For Pulpetti tal-Laħam there are people who choose to use pork, beef or a mixture of both. In this recipe we will be using beef & pork sausage meat.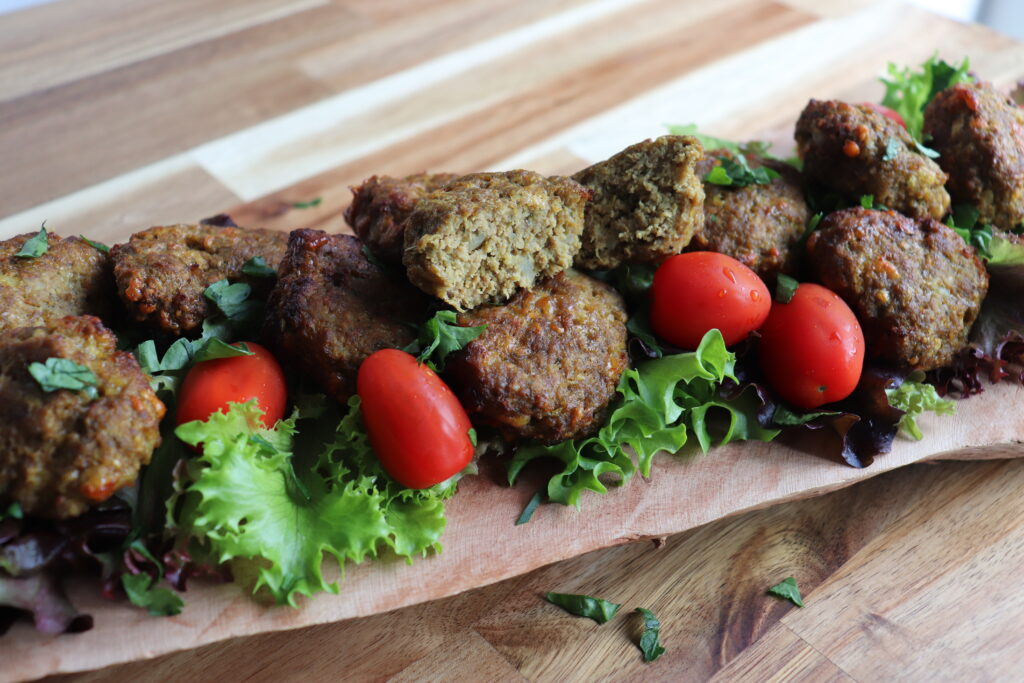 For more Pulpetti recipes & different ones, you can already go check out my Tuna & Spinach Cakes (Pulpetti tat-Tonn). You won't be disappointed! Enjoy these recipes & there are more to come, including Maltese recipes.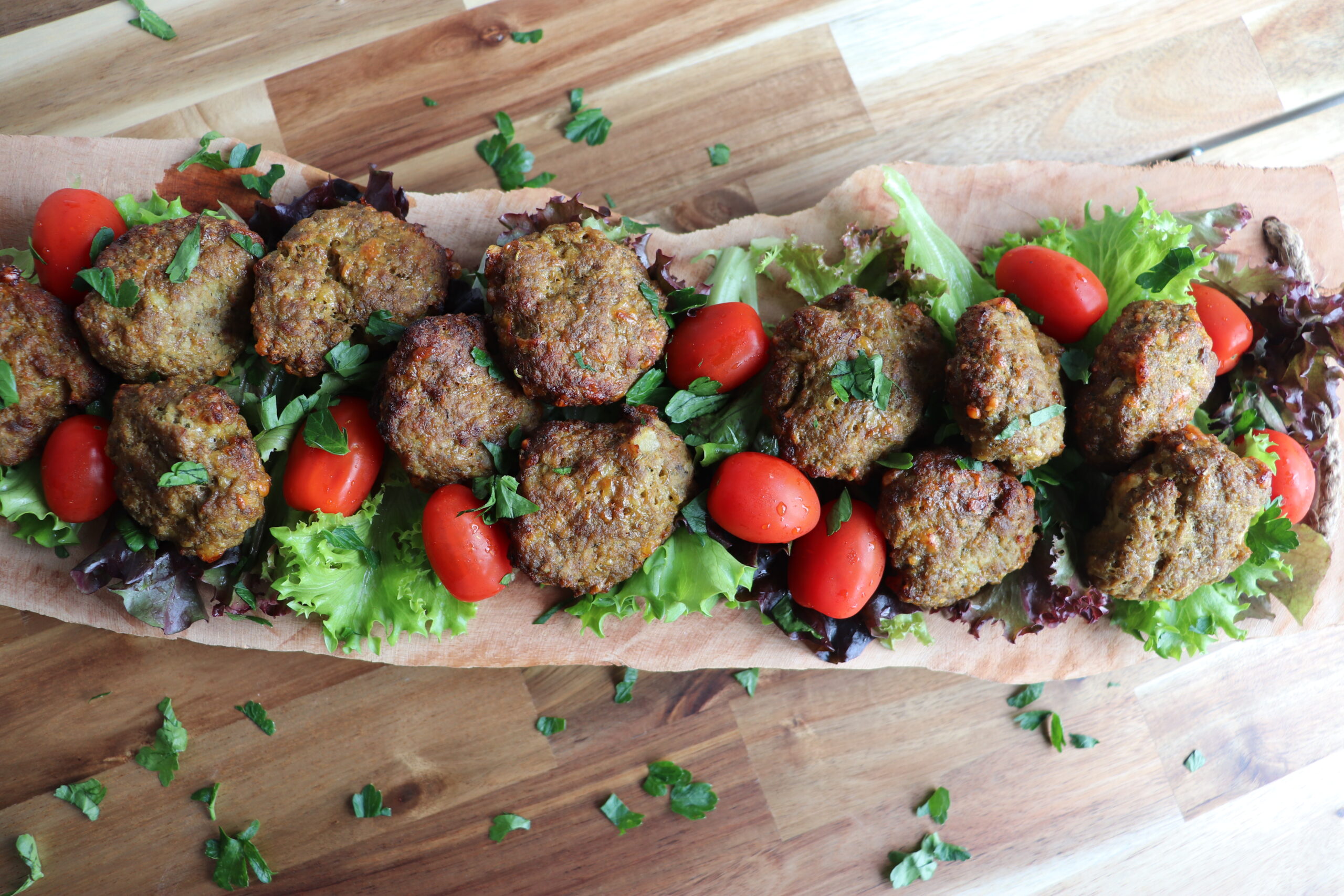 Beef Patties (Pulpetti tal-Laħam)
Enjoy a traditional Maltese recipe & delicious one as well!
Ingredients
1

kg

minced meat

beef

500

g

pork sausage

225

g

yellow onion

1

tbsp

thyme

½

tbsp

rosemary

12

g

parsley

chopped

30

g

garlic

2

tbsp

curry powder

2

tbsp

paprika powder

2

tbsp

breadcrumbs

700

g

potatoes

5

tbsp

Worchestershire sauce

4

tbsp

butter

150

g

grated cheese

¼

vegetable stock cube
Instructions
Boil the potatoes with the ¼ vegetable stock cube.

In a food processor, mince the onion, garlic & ¾ of the parsley. Then add the beef & sausage without casing, paprika, curry, Worchestershire sauce, thyme, breadcrumbs, cheese & rosemary. Mix it till it turns into a smooth texture.

When the potatoes are done cooking, strain them & then add the butter to them. Mash them up.

Mix in the potatoes to the meat mixture. Mix well.

Put a baking paper on an oven baking sheet. Start to form balls with the meat mixture & then place them on the baking sheet. Flat them out with the palm of your hand.

Cook in the oven for 13 minutes. Flip them & cook for another 13 minutes.
Nutrition
Calories:
171
kcal
Carbohydrates:
6
g
Protein:
9
g
Fat:
12
g
Saturated Fat:
5
g
Polyunsaturated Fat:
1
g
Monounsaturated Fat:
5
g
Trans Fat:
1
g
Cholesterol:
35
mg
Sodium:
187
mg
Potassium:
253
mg
Fiber:
1
g
Sugar:
1
g
Vitamin A:
353
IU
Vitamin C:
6
mg
Calcium:
51
mg
Iron:
1
mg